Baldwin
At J&J Quality Door, we offer EVERY product by Baldwin. Please feel free to contact us on which you prefer. Below is just a sample of great products we offer from Baldwin.
About Baldwin Hardware
Baldwin door knobs make the function of opening a door both sleek and stylish. Choose from a variety of functions, finishes and styles.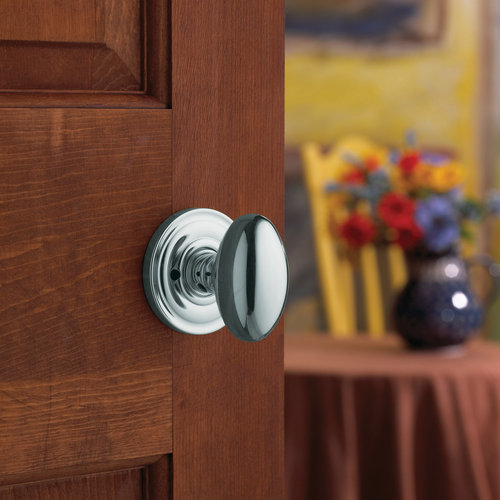 Our most popular Baldwin door knob is the egg privacy set with a corresponding egg shape and locking capabilities. Change out older door knobs by adding a classy and high quality Baldwin door knob to any of your doors.
Baldwin hinges are perfect for function and design. A great choice when keeping consistency in your door hardware finishes and styles is using Baldwin hinges on your doors. HandleSets.com also happily offers artistically designed hinge finials to add a touch of style to your hinges. Baldwin hinges hold the weight of doors to ensure your doors swing easily and effortlessly.
Baldwin handlesets are made from an old European tradition with a solid construction to hold up to most any use. Choose between our several options from single or double cylinder to keyless entry when making your Baldwin handleset decisions. The keyless entry option is a great choice if you need to provide access to people who only want temporary access to your home or building. With a large selection of finishes, Baldwin handlesets will make your doors secured and will keep your door hardware matching throughout your home.
Baldwin mortise locks are a great option if you are refurbishing your older home. Switch out an older mortise lock set and add one of our Baldwin mortise locks. A secure upgrade for your front doors that come in a wide selection of styles and finishes to fit your home's style and look. When you check out our selection, once you click on a particular product, make sure that you check the correct handing for your door. We have informative diagrams when you place your cursor over the word, for example, left.
Baldwin door levers add a functional and handy addition to any door. Whether you need a keyed entry lever or a dummy set lever for your door, both options will surely satisfy you. HandleSets.com offers different Baldwin door levers from simple and sleek to artistic and detailed. When you need a high quality door lever that looks great, Baldwin door levers are your best bet.
Baldwin deadbolts are an extra line of security defense. Need to add a little more security to your doors? Baldwin deadbolts make security attractive and eye-catching. Make a statement when choosing your door hardware and add a unified look to your home. Nothing is better than making safety and security looking stylish.
Baldwin entry sets come in two different functions, such as, dummy sets and keyed entry sets. Baldwin makes choosing door hardware easy and stress free. Choose between a wide selection of styles and functions to make sure that your doors are fully equipped with the best hardware. Baldwin entry sets help your doors look stylish no matter if they are merely for looks or for function.